Dream Rice ice cream - Vanilla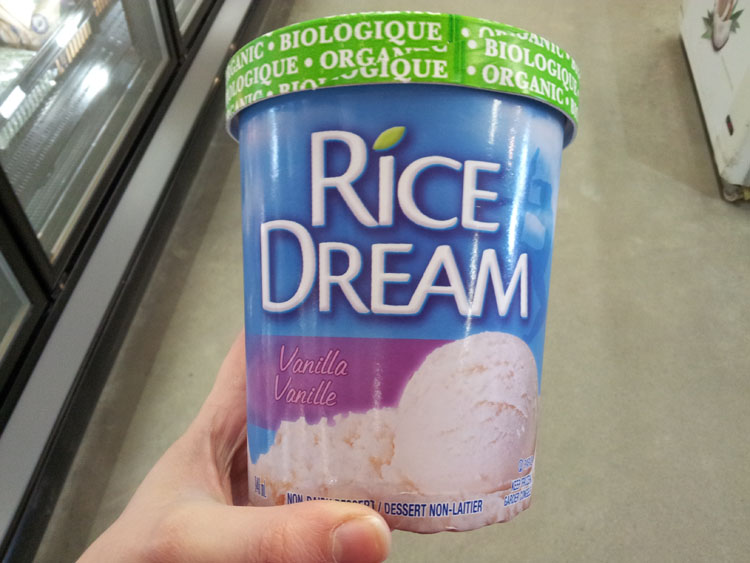 Description
A treat perfect for summer!
Ingredients
Water, organic brown rice syrup, organic rice maltodextrin, organic sunflower oil and/or organic safflower oil and/or canola oil, organic tapioca starch, organic agave syrup, natural vanilla flavour, soy lecithin, sea salt, guar gum, carrageenan, organic carob bean gum.
Contains soy. May contain peanuts, eggs, wheat and tree nuts.
Where to find
IGA (organic section), Health food store.
Price
7,00$
Additional information
Thanks to Rachel Tremblay for sharing!
© Genevieve Lafrance 2022