Lotus speculoos spread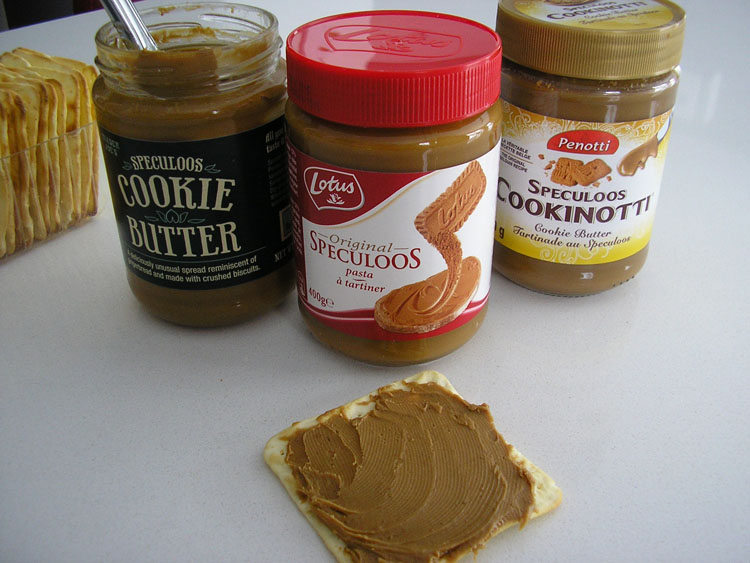 Description
A spread that looks like peanut butter, but sweeter. It's actually a cookie spread.
Ingredients
Original speculoos 57% (farine de blé, sucre, huiles végétales (palme, colza), sirop de sucre candi, poudre à lever (carbonate acide de sodium), farine de soja, sel, cannelle), huile de colza, sucre, émulsifiant (lécithine de soja), acidifiant (acide citrique).
Where to find
Délice des nations (Sherbrooke)
Price
8,00$
Additional information
Other brand available. Check nutritional value for exact protein content. The nutritional value on this page is for the original Lotus brand.
© Genevieve Lafrance 2022