Daiya cheese - Swiss slices
Daiya cheese - Swiss slices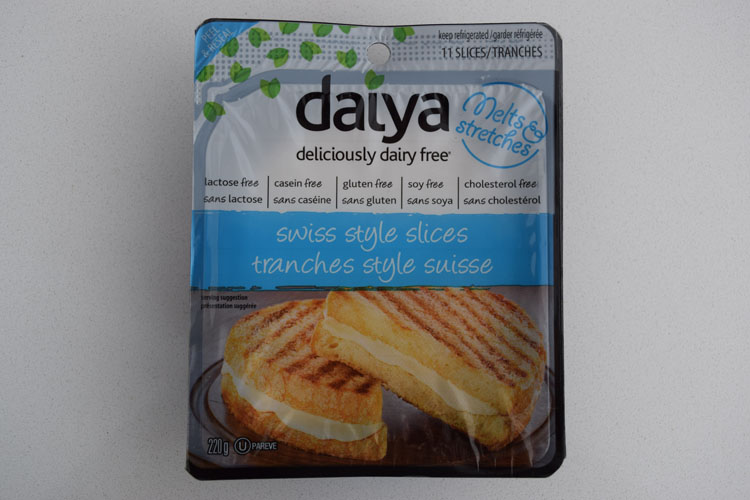 Description
Ideal for a grill-cheese!
Ingredients
Filtered water, tapioca starch, palm fruit oil, expeller pressed non GMO canola oil and/or expeller pressed non GMO safflower oil, coconut oil, pea protein isolate, natural vegan flavours, vegetable glycerine, brown rice syrup, sea salt, xanthan gum, lactic acid (vegan, for flavour), inactive yeast, yeast extract, carrageenan, titanium dioxide (a naturally occurring mineral), vegan enzyme.
Made in a plant free of animal ingredients, milk, egg, soy, peanut, and tree nut (excluding coconut).
Where to find
Health food store
Price
6,00$
Nutrition Facts
per 1 slice (20 g)

Amount

% Daily Value

Calories 70

Fat 5 g

8 %

Saturated 2 g
+Trans 0 g

10 %

Cholesterol 0 mg

Sodium 90 mg

4 %

Carbohydrate 5 g

2 %

Fibre 0 g

0 %

Sugars 0 g

Protein 1 g

Vitamin A

0 %

Vitamin C

0 %

Calcium

0 %

Iron

0 %
© Genevieve Lafrance 2023