Parmesan cheese alternative
Parmesan cheese alternative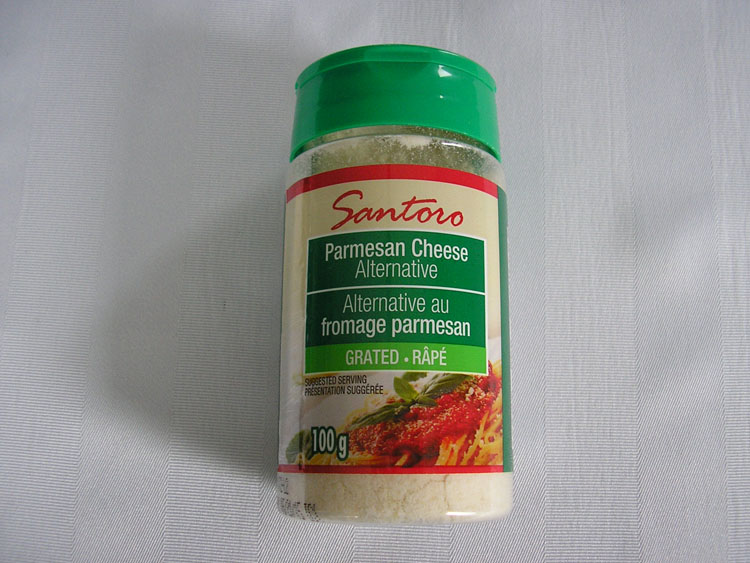 Description
A product than can replace parmesan cheese
Ingredients
Water, hydrogenated soybean oil, modified corn starch, casein (milk), salt, sodium phosphate, sodium aluminium phosphate, citric acid, sodium citrate, potassium sorbate, lactic acid, acetic acid, natural and artificial flavor, cellulose. Contains soy and milk.
Where to find
Dollarama
Price
1,00$
Additional information
Calculate as 0,5 g of protein, because the product contains casein (protein).
© Genevieve Lafrance 2022