Sliced Chao cheese - Tomato cayenne
Sliced Chao cheese - Tomato cayenne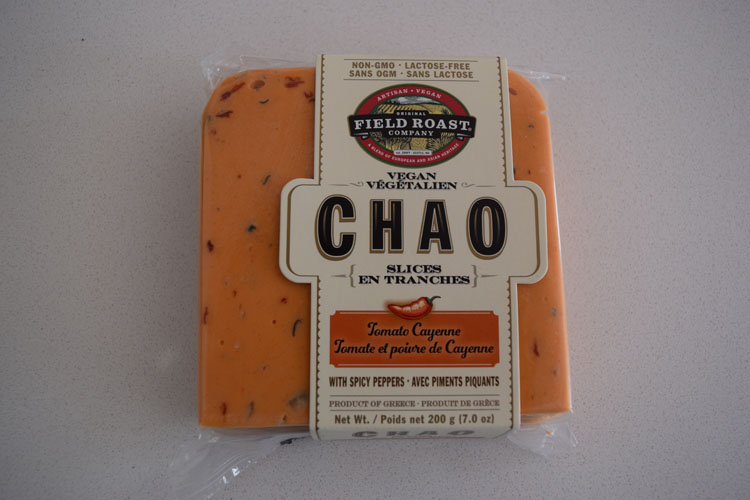 Description
An other low protein cheese option!
Ingredients
Filtered water, coconut oil, modified corn and potato starch, tomato juice, potato starch, fermented Chao tofu (soybeans, water, salt, sesame oil, calcium sulfate), sea salt, dried green and red peppers, cayenne pepper, natural flavour, olive extract (antioxidant used as a preservative), paprika extract and beta carotene. Contains soy.
Where to find
Health food stores : Coop d'alentour (Sherbrooke), La Manne (Victoriaville), Biz (Saguenay), Supermarché Avril, Épicerie Valmont (Montreal Area), La Moisson (Blainville), Go Antidote (online store).
Price
8,00$
Additional information
The company estimates the protein content for 100 g of cheese : 0,5 g protein.
Nutrition Facts
for 1 slice (20 g)

Amount

% Daily Value

Calories 60

Fat 4.5 g

7 %

Saturated 4 g
+Trans 0 g

20 %

Cholesterol 0 mg

Sodium 180 mg

8 %

Carbohydrate 4 g

2 %

Fibre 0 g

0 %

Sugars 0 g

Protein 0 g

Vitamin A

0 %

Vitamin C

0 %

Calcium

0 %

Iron

0 %
© Genevieve Lafrance 2022